What is a Test Scenario?
A Test Scenario is a statement describing the functionality of the application to be tested. It is used for end to end testing of a feature and is generally derived from the use cases.
A single test scenario can cover one or more test cases. Therefore a test scenario has a one-to-many relationship with the test cases.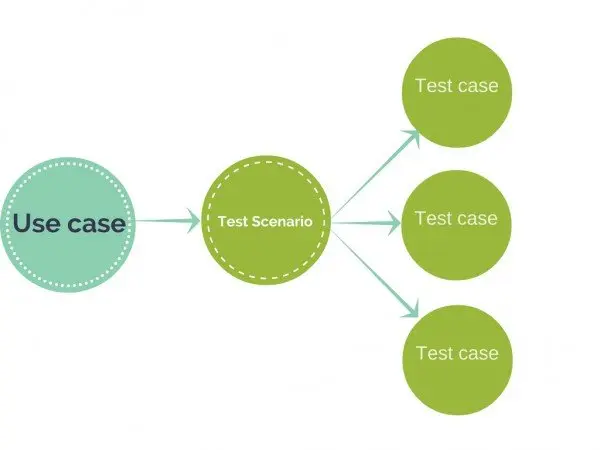 What is Scenario Testing?
Scenario testing is a type of testing carried out using scenarios derived from the use cases. Using scenario testing, complex application-logic can be tested using easy to evaluate test scenarios.

Advantages of Test Scenarios
Test scenarios can serve as the basis for lower-level test case creation.
Testing using test scenarios can be carried out relatively faster than the one using test cases.
Saves a lot of time, better with projects having time constraints.
Test Scenario Examples
Below is the list of test scenarios that are frequently asked in software testing interviews. In these test scenario examples, we are covering scenarios related to UI, functionality, non-functional requirements as well as negative test scenarios.
Although there can be numerous scenarios for any given application, we have limited the scenarios to the most basic and generic functionalities.

Conclusion
I hope now you must have got a clear understanding of Test Scenarios. The example links given in this post will also help you understand scenario creation for different kinds of applications. Do check our next tutorial on Test Cases and its template.
Kuldeep is the founder and lead author of ArtOfTesting. He is skilled in test automation, performance testing, big data, and CI-CD. He brings his decade of experience to his current role where he is dedicated to educating the QA professionals. You can find him on LinkedIn.